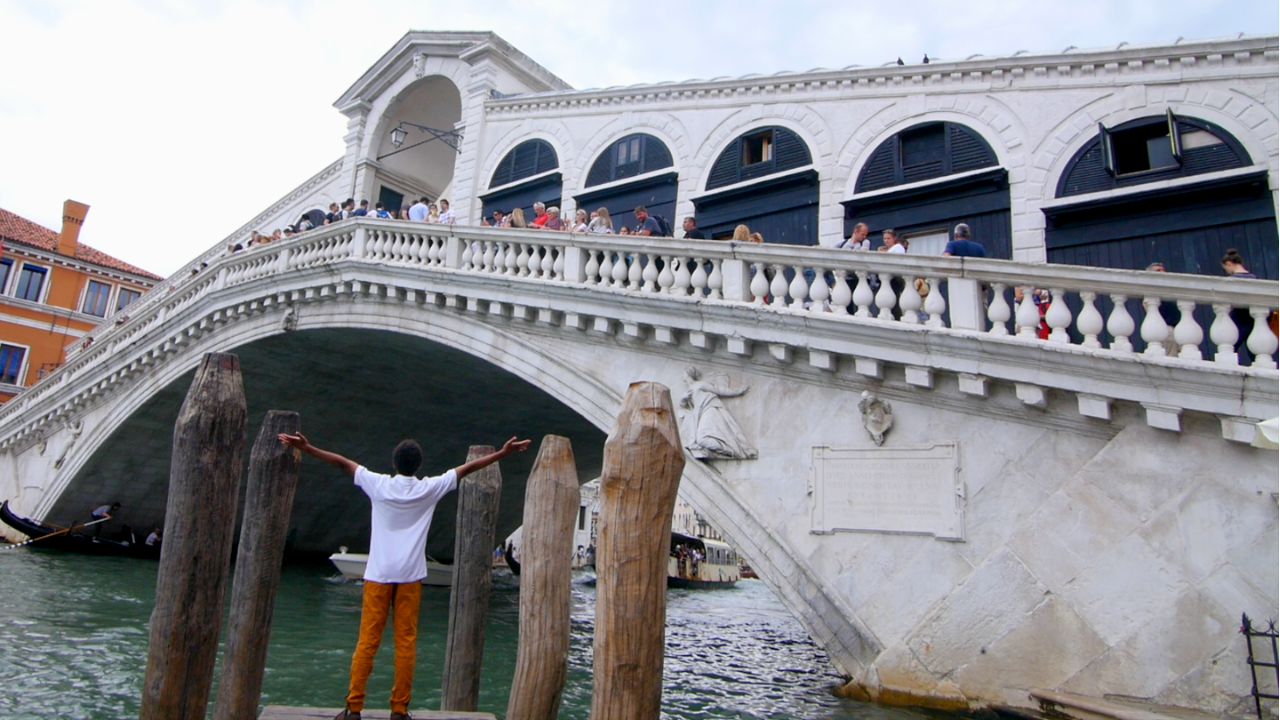 My name is Joshua Dawson. I am a homeschooled, unschooled, world school student. I've traveled the world, seen incredible places, worked on many exciting projects, and met inspiring people.
Personal growth is something that really propelled me into pursuing my passions. In 2019, I attended Mindvalley University, a month-long personal growth event that was truly incredible. I had the amazing opportunity to meet some of the speakers like Panache Desai, an international bestselling author, and Mindvalley's CEO Vishen Lakhiani. There was a teens program where I connected with many fellow teens my age from all over the world who were self-aware and into the idea of actually following your dreams and taking the steps to experience them. And I can't even count the dozens of other amazing people I met through this event, (hugs were literally like hello's there). So many open-minded, intelligent and nice people.
During the lockdown of 2020, I created my Young Achievers Blog Series. I've been fascinated by people my age and even younger who didn't wait to start pursuing their passion and sharing their talents with the world. I just never knew just how many of them there were. During my research, I discovered origin stories from people like actor Tom Holland, bow tie maker Moziah Bridges, drone designer George Matus, and activist Greta Thunberg. This eventually led to me starting a book called Young Achievers, named after the series, where I share the stories I've discovered, new ones I've come across, and my own life experiences.
LEGO is a lifelong passion I've had ever since the age of 3. There's something amazing about all the possibilities and techniques that LEGO offers, and the boundaries that keep getting broken and pushed, allowing for even more jaw-dropping, eye-catching creations that bring joy and wonder to people. I've built hundreds of LEGO sets, learning new ways of building, and have created dozens of my own models, based on movies, stories, and my own ideas.
I've also visited many LEGO Stores in different countries like Berlin, London, and Denmark, the birthplace of the LEGO brick. I got to meet the staff, talk about LEGO sets and creations, as well as see the unique displays each LEGO store showcases. My LEGO Passport has many stamps.
One of my dreams for the future is to become a set designer for LEGO in their headquarters in Billund, Denmark, creating those very sets I enjoy making. I also love creating LEGO videos, whether it is of MOC's (My Own Creations) or a LEGO Stop Motion, bringing LEGO mini figures and builds to life.
This video showcases one of my favorite LEGO MOC's…
The Mission: Impossible, Fallout Helicopter Chase
Storytelling is another passion of mine. Whether it's telling an original story through filmmaking or being an actor or director for an original script, I find the process compelling and enriching. Combining those two skills has helped me create many mini-movies and promotional films in places and with people around the world.
Another form of storytelling I love is writing. There's something about not only creating, but discovering this new world that's made itself known to you, the people that live in it, and the journey and struggles they will face. I've already written three novels: Animal Elders: A New Generation, Lego Master, and Gods of the Stars. Two of the three books are over 100,000 words.
Traveling has been a big part of my life. At the age of 10, I traveled to Europe for the first time. At the age of 12, my family and I became nomadic, traveling from country to country, city to city, town to town, and seeing sights I'd only heard of and read about in books. By the age of 14, I visited 20 countries, broadening my horizon and view of this beautiful and unique world we live in.
This is how I live my life and I hope I can inspire you to live the life you've always wanted too. The life you believed as a child. The life of endless possibilities. If I can do it, you can too…