Young Achiever Tom Holland
Thomas Stanley Holland, the star of Spider-man is renowned for his incredible performances on stage and on set from the West End to Hollywood. He's been in over 20 movies winning 15 awards. But before all that, his life started out like any young kid.
Tom was born in Kingston upon the Thames in London and has three younger siblings. He went to Donhead, a preparatory school for education, followed by Wimbledon College. Holland had an interest in dancing and performing but was bullied a lot in school for it. This story sound familiar?
One of his early acts was in 2008. Tom had begun dancing at a hip hop class in Wimbledon when choreographer Lynne Page noticed his potential at the 2006 Richmond Dance Festival. Two years and eight auditions later, he made his West End debut in Billy Elliot the Musical at age 12. That was after intense practice and acrobatic training.
When I was in 'Billy,' I always knew that I wanted to do something in performing. I always knew that I wanted to have a future in the performing arts. I had no idea that it was going to be acting in movies.

Tom Holland
2012 marked the year of Tom's first role in a feature film. The Impossible, directed by Juan Bayona was premiered on the 9th of September at the Toronto International film festival. It was a huge success earning $180 million worldwide. At 15 years old, Tom received extensive praise and won numerous awards including the London Film Critics Circle Award for Young British Performer of the Year.
"I was not the popular kid, which helped me play Peter Parker even better"

Tom Holland
It was the 23rd of June 2015 when it was announced the now 20-year-old actor would play the teenager Peter Parker/Spiderman. "My whole life flipped upside down," Holland had said. He first appeared in the Marvel Cinematic Universe (MCU) in Captain America Civil War.
The film was a massive hit earning a gross 1.1 billion worldwide, making it the highest grossing film in 2016 with Holland receiving lots of praise.
I feel like I've been playing Spiderman my whole life. He's a character I've been pretending to be in my bedroom since I was a kid – so I've been preparing for this forever, I think.

Tom Holland
Since then he's been in 8 more films, 4 of which are major Marvel movies including Avengers Endgame with big names like Samuel L. Jackson, Chris Pratt and Robert Downey Jr. He'll also be joining a few of those actors in the upcoming films Onward and The Voyage of Doctor Dolittle. One day he says he'll move behind the camera and direct movies himself.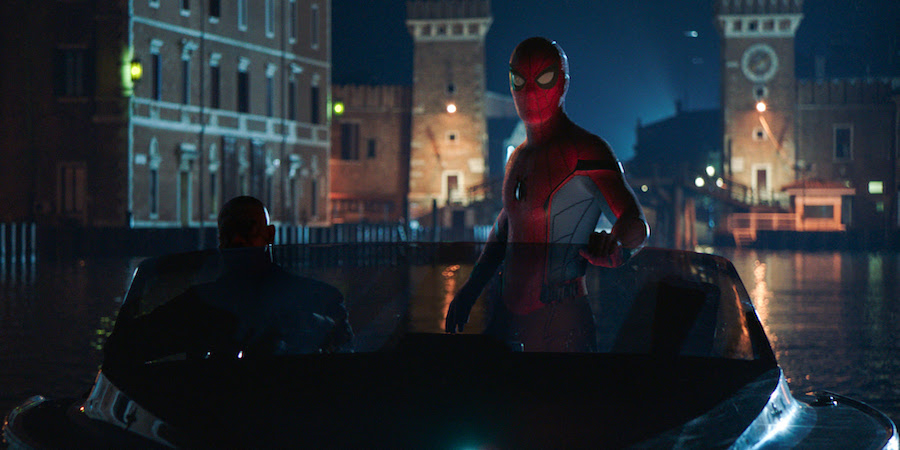 Tom Holland is one of my favorite actors. Not only because of his great performances, but of his young age and story of how he got to where he is. He was just like any other kid and was bullied for being a dancer and performer. But he didn't let it get to him and rose to become one of the most famous young actors in the industry.
So? What's holding you back? What's awaiting you just around the corner? Age shouldn't be a defining factor. You don't need permission. You don't need to wait until you're older. Just go for it.