Young Achiever Flynn McGarry
He's been called the Justin Bieber of food. Flynn McGarry is known as the youngest chef in the world and has been hosting dinner tastings in Los Angeles and New York City since the age of 11.
Born on November 25, 1998 in Los Angeles California, Flynn got into the art of cooking after getting tired of his parents limited meal choices and takeout food they'd have. So he decided he would teach himself how to cook. Flynn began learning the culinary arts from youtube videos, food blogs and Thomas Kellers The French Laundry cookbook.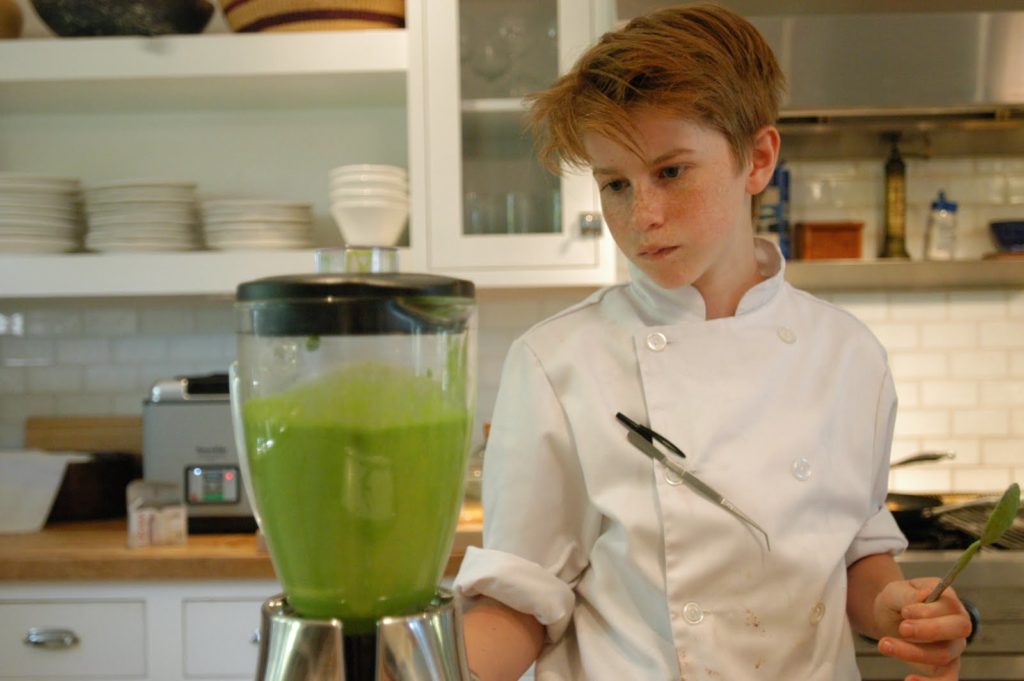 In seventh grade Flynn started homeschooling so he'd have more time to practice his cooking skills. His parents bought him a Vacuum Sealer, induction burners, Binchōtan Grill and Immersion Circulator. I had to look that last one up. It's basically a device that sucks water from a tub, heats it at a stable temperature before spitting it back out. With his new gear he and his parents built a small kitchen… in his bedroom… yeah.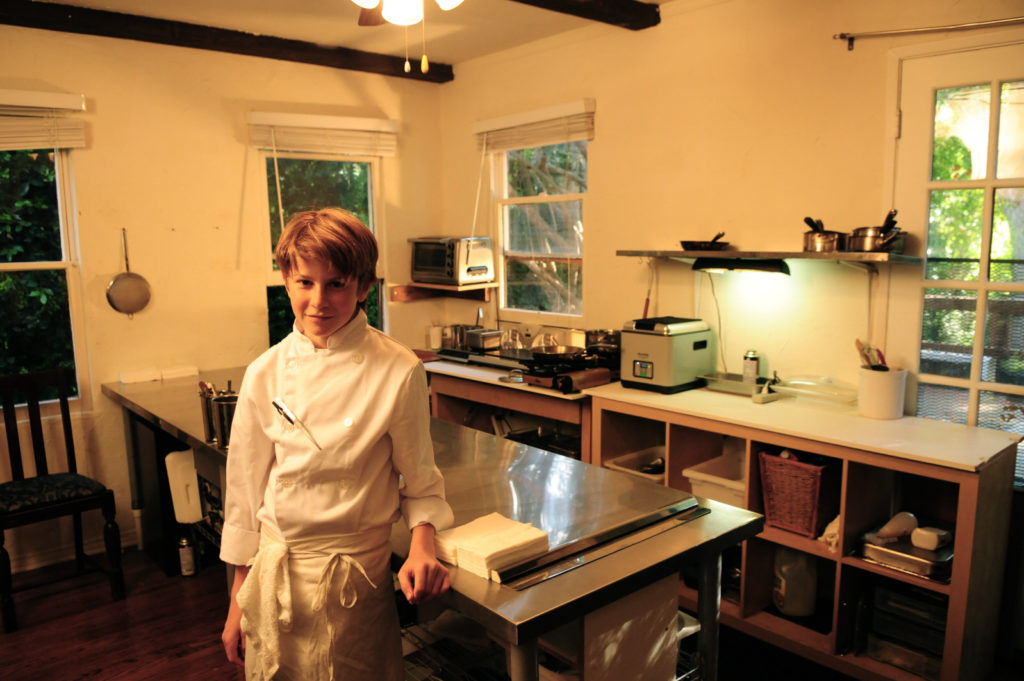 "I couldn't do any of this without being home-schooled, and without my mom allowing me to practice 12 hours a day in my kitchen."

Flynn McGarry
When he was 12, Flynn started the Eureka dining club hosted at his own house. When he was asked why he called it Eureka, he answered saying "I couldn't think of another name at the time and Eureka was the name of our street so I went with that." It started with small groups of family and friends until word spread of this child prodigy. The New York Times soon took notice of him and he made the paper. This jump started his career.
Not long after he staged with renowned chefs in multiple famed restaurants all over the world like Eleven Madison Park in New York City, Alinea in Chicago, Geranium in Denmark and Maaemo in Norway.
"They let me work in their kitchens, but gave me real responsibilities and taught me the business side, instead of just having me pluck herbs."

Flynn McGarry
He finished his high school examinations at 16 and moved to New York City where he opened his own temporary pop up restaurant. Some of the meals he serves are based upon the places he's been on his international travels.
In 2016 he made his debut as a guest judge in Australia's Master Chef competition on Season 8 episode 37. He made a difficult Vegan Beet Wellington dish for the competitors to recreate for their pressure challenge.
Critics soon starting pestering him, challenging his skills in the cooking arts (as most critics do). It didn't stop him him though.
At the age of 20, Flynn decided to settle down and open his own permanent restaurant called Gem in New York. It's his mother's name backwards. Flynn says Gem reminds him of his early dinner parties he threw at his house, the beginning of Eureka and his career. "Now we're going back to that vibe," he said.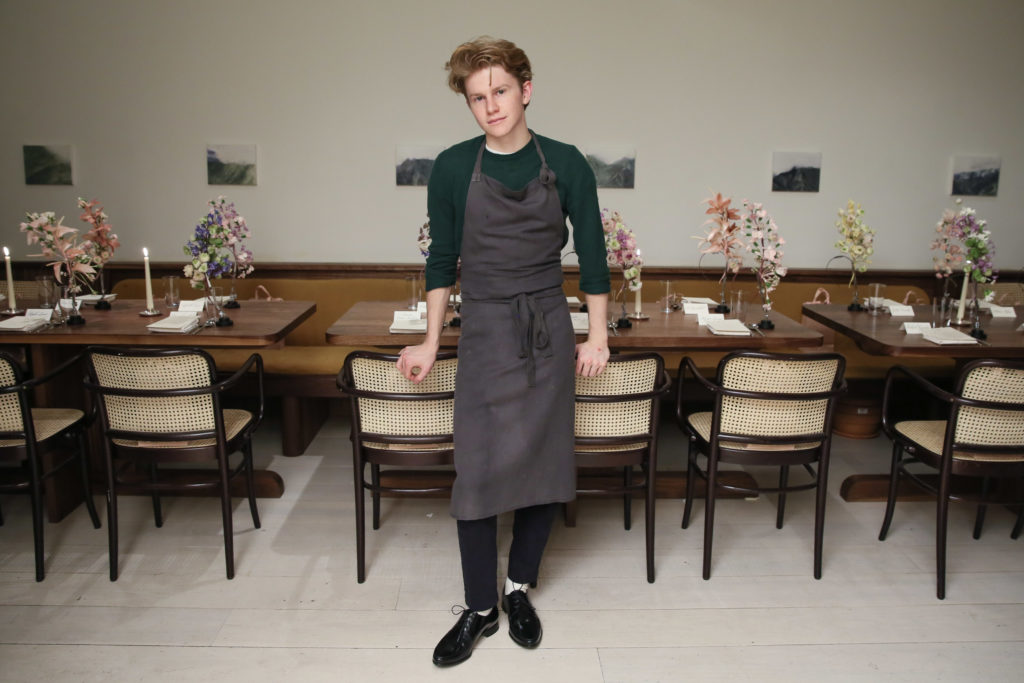 At his restaurant, the menu changes daily. He serves everything from yogurt cooked potatoes with winter lamb, to his dry-aged beet with the taste of meat that never leaves the menu. One of his favorite dishes is the smoked sturgeon dish with wild onions, rye bread and tapioca. Most of his dishes are a work of art and even though he feels the pressure to prove himself, he makes them taste as good as they look and is met with lots of praise.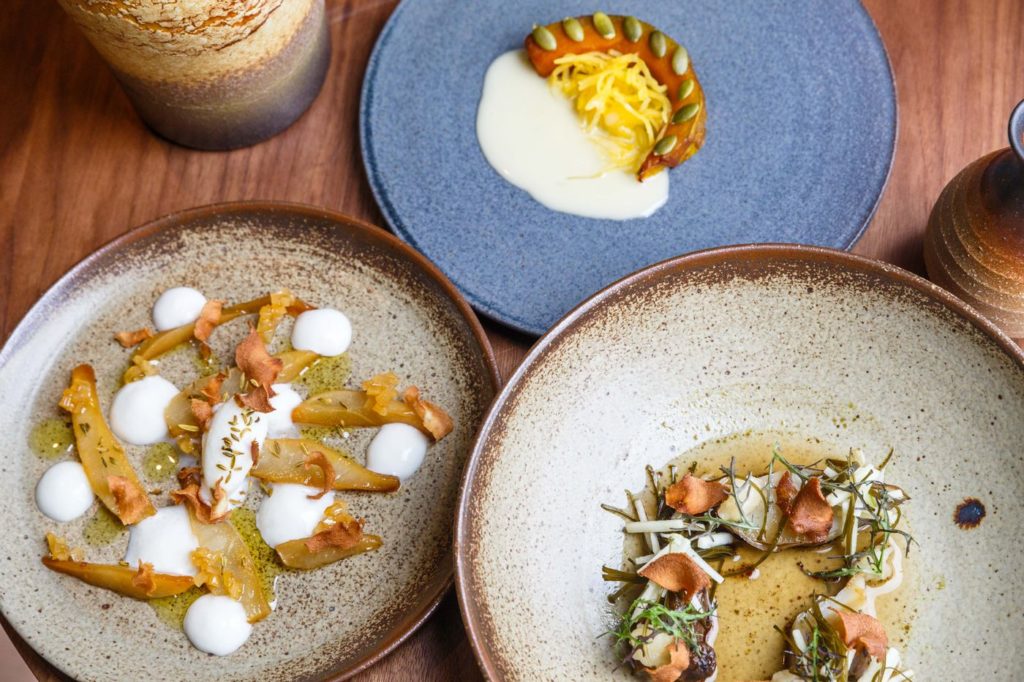 "See me at the restaurant, this is how I express myself, and this is how people will understand me the most."

Flynn McGarry
Flynn McGarry was named one of TIME Magazine's thirty influential teens at age 15. In the same year of Gem's opening, a documentary was made by filmmaker Cameron Yates called Chef Flynn about Flynn's story and culinary success. In the summer of 2019 he began a ten week long trip cooking abroad to pick up new skills and inspirations including starting a two week pop up restaurant in London.
In the beginning people had low expectations of him, until they had a taste his food and were surprised by his skill at such a young age. He went from a boy who wanted to cook to becoming the youngest chef in the world "A real-life Ratatouille."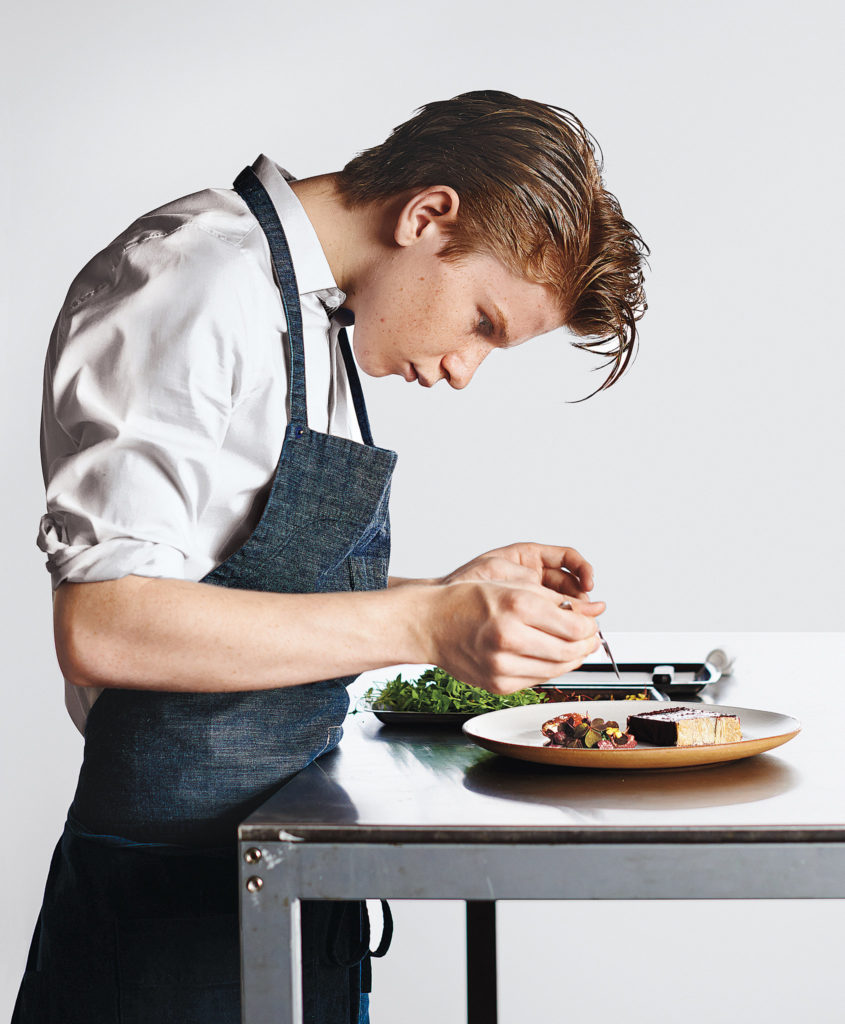 Boldly express your skill and passion. Just like Tom Holland and Christopher Paolini they didn't wait until they were adults to be what they wanted to be. The world needs those kind of people who pursue their interest and share it with the world. People like you.