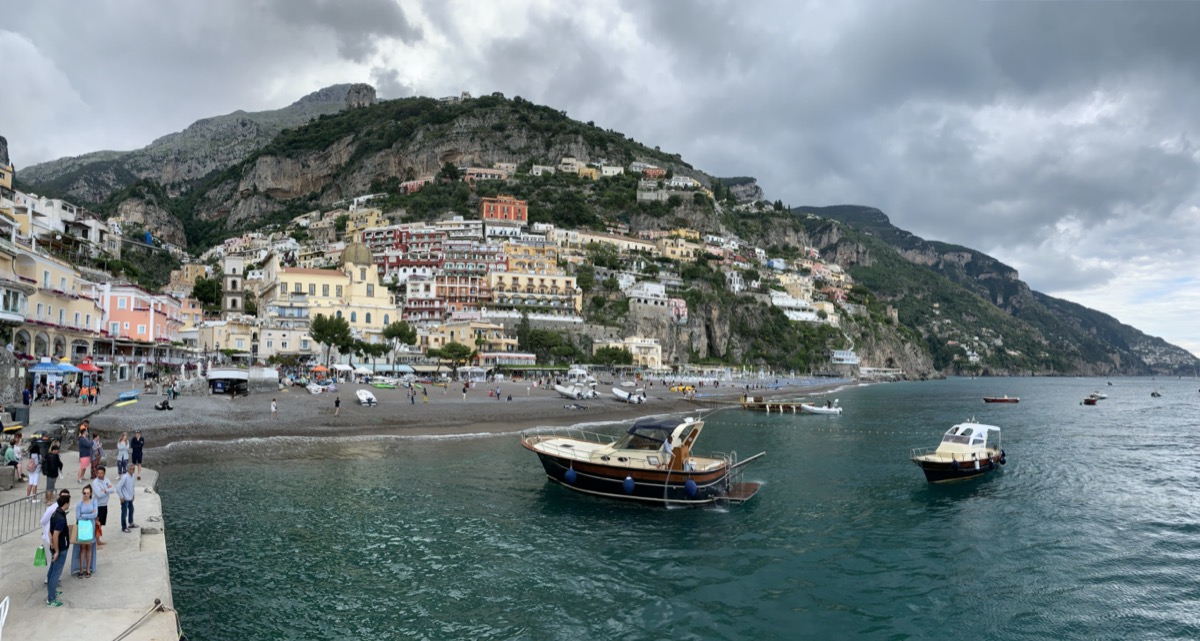 Amalfi Coast Italy Travel Diary
Far from the busy big cities of Rome and Florence, Italy has another side to its beauty and history. The Amalfi Coast.
The Amalfi Coast is a stretch of shore line with loads of small towns perched on its shores and rocky outcrops. One of its more famous cities is Positano.
Positano had seen its golden ages during the time of the ancient Romans and Greeks but near the mid 19th century the city had fell on hard times as half the population emigrated to America. It had become just any old sea town. Until the American author John Steinbeck published his essay about the city in Harpers Bazaar.
"Positano bites deep, It is a dream place that isn't quite real when you are there and becomes beckoningly real after you have gone."

John Steinbeck
It was then, that the city drew in thousands of tourists to its shores making it what it is today. But Positano isn't the only city on the Amalfi Coast. There's around 13 major towns dotting these beaches, and it's not only tourists that visit its shores.
Fun fact: The superhero movie Wonder Woman was filmed at Villa Cimbrone in Casa Bianca on the Amalfi Coast. It was the setting for the island of Themyscira, the home of the Amazons. It's quite fitting.
If you've ever been to Italy, you'll know its most famous dessert, gelato. Italians ice cream with its creamy, airy goodness. Ok yes, i've had a lot of gelato's in Italy but they has an interesting history.
Most of stories say that gelato was invented in the 16th century by Bernardo Buontalenti, though it's still under debate who actually created it. He was a native to Florence and delighted the court of Catherina dei Medici with his master piece. Now there's over 19,000 Italian gelaterias all over Italy with more opening every year. The bottom line is gelato is good.
Anywhere in Italy, especially by the shores you'll find lots of gelato stalls lined up around the block. It's just part of the experience. My personal favorite flavors are strawberry and vanilla, I also like caramel with vanilla too. Share your favorite gelato flavor in the comments below.
The Amalfi Coast is it's own paradise. Another side to Italy's long history. Stayed tuned for more travel posts and blogs.