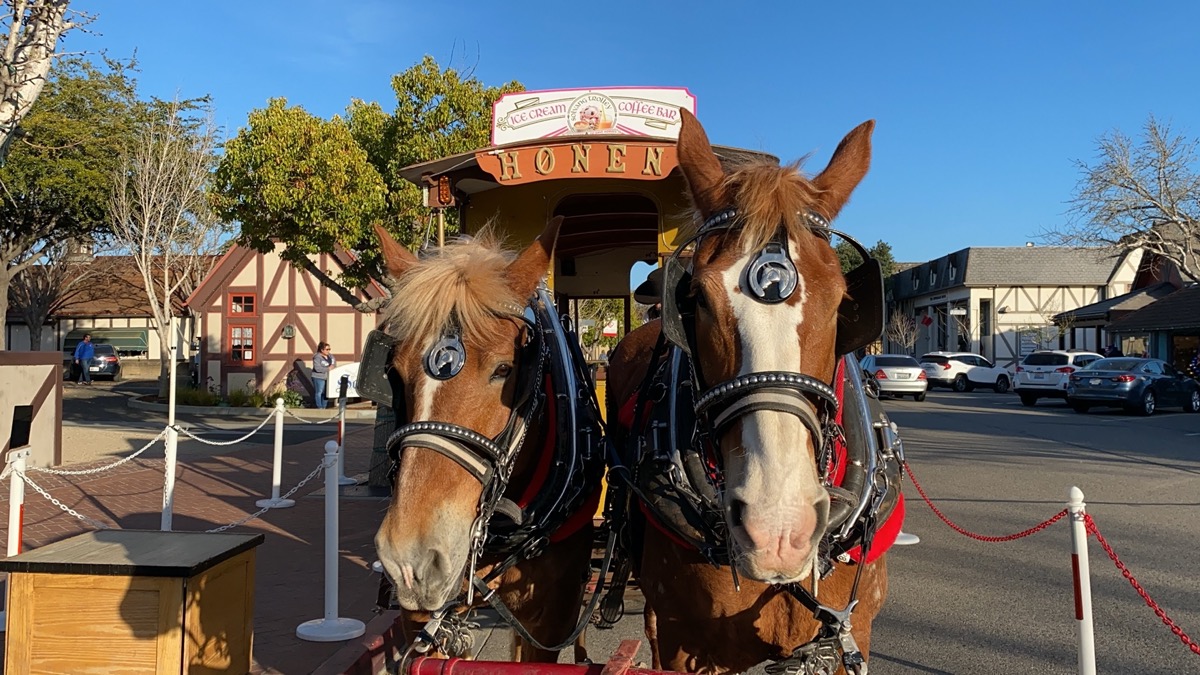 Claire and Stella: Two Horses Reunited
Last week, my mom and I discovered a fascinating and heart warming story about two Belgium Draft horses named Claire and Stella. Have you ever heard of a place called Solvang? Probably not unless you live there.
It's California's little Denmark, founded by a group of Danes who wanted to build a Danish city in the sun, away from the chill of Denmark. The town is full of windmills, sweet shops, bakeries and… a horse and trolley! Walking along these California/Danish streets, we spotted a trolley, pulled by two Belgium Drafts. Now, we love horses, so this interested us.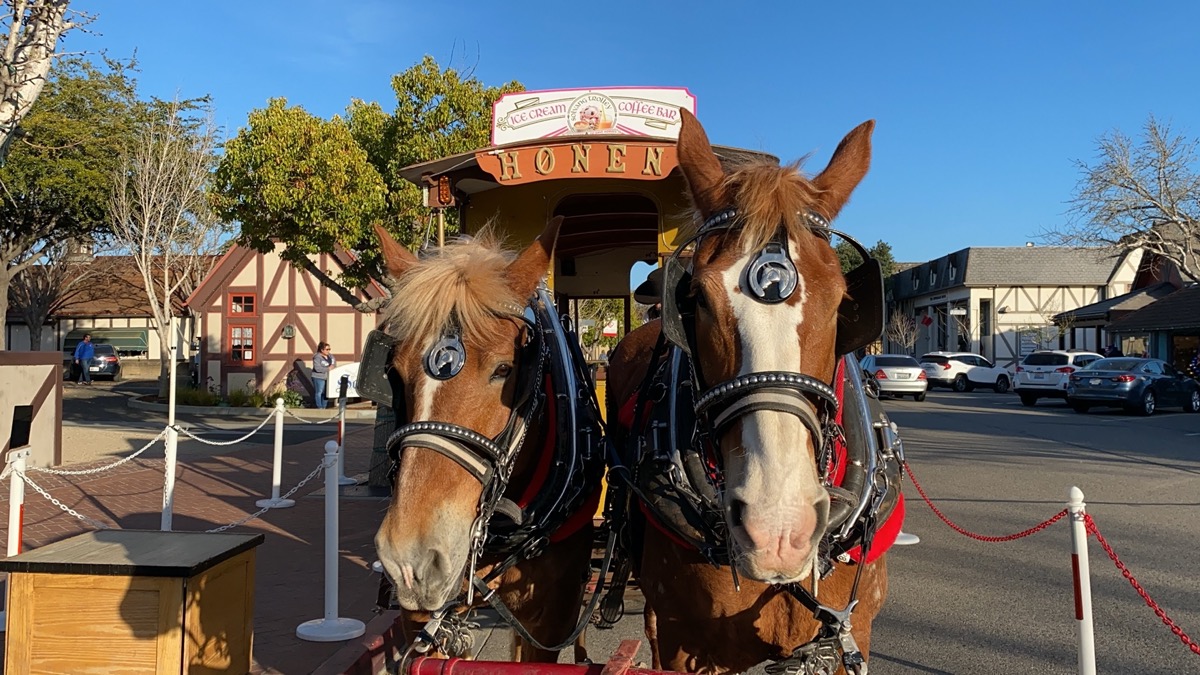 The trolley named Hønen (the danish word for Hen) is a top attraction in Solvang. It was originally a street car but around 10 years after it was built, it was bought by H.H.H. Rasmussen who transformed it into a Horse and Trolley to take tourists around the little town.
The guide, dressed in a 1800's Danish style uniform, told us the backstory about these two strong, but gentle horses…
The current owner, who is a real horse person, had bought the trolley and needed to get some more horses to pull it. He heard of a guy in Santa Barbara, who's not a horse person, struggling to tame this horse, Claire. Claire's owner was to the point where he was afraid of the horse actually killing him. So the trolley owner bought Claire. But, she did not like the horses he tried pairing her with. Until Stella came along, and just like that, they got along. It was crazy.
A little later the original owner came by to check up on things. When he saw Claire he said "Hmm, where did you get this horse?"
"I bought her from a man in Santa Barbara," the current owner answered.
"Oh, that's so funny, I sold him that horse."
Turns out, Claire and Stella, are mother and daughter… WHAT! No wonder they get along so well.
Even though they were big, strong and bulky (like most Belgium drafts are) they were also gentle and sweet. The guide told us other stories about the horses and the trolley business and we ended up chatting for quite awhile. So, if you ever get the chance to visit Solvang, keep a look out for Claire and Stella, Solvang's mother and daughter horse team.