With its impressive gothic architecture, incredible landmarks and a history stretching to 1306 BC, the city of Prague has been widely known as the Golden City, The Heart of Europe and The City of 100 Towers. Let's go see what this is all about…
Prague is the capitol of the Czech Republic, it's the 13th largest city in the European union, home to over 1.3 million people and the largest castle in the world. That's quite a mouth full for just a city.
Prague's first settlers were Celtic and named the area Bohemia after the Boii people. After the fall of the Roman empire the Slavik tribes moved in. The Slavik tribes were made up of different groups. One of them was named the Czech tribe (see where this is going?) in the 9th century the Czech's took over the surrounding tribes creating the Czech/Bohemian state.
The Czech Republic was actually a bigger country near the end of World War 1 when they joined up with Slovakia. This is where the Czech Republics original name came from, Czechoslovakia. It was only in 1993 that they split into two separate countries.
Prague castle, the biggest attraction in Prague (literally) is the largest castle in the entire world according the Guinness world records spanning over 750,000 feet. It contains 4 churches, 4 palaces, 5 halls, 4 towers, 7 other buildings and around 7 gardens. Through the kings and rulers of Prague it's grown into the impressive sight you see today with 1.8 million visitors every year.
The castle is guarded like most palaces and castles with blue uniformed guards. Everyday in the morning and afternoon the changing of the guard takes place at its gates. I have to say its quite a show for just changing shifts. The castle guard has been active for more than a hundred years since 1918.
Another one of Prague's famous attractions is the Old Town Square. What makes it so popular is that it houses the oldest working astronomical clock in the world. That's right, it's still ticking. In the square itself you'll find artists, singers, vendors, all sorts of things.
The city has also been the filming locations for big TV series and films like the Chronicles of Narnia, Mission Impossible and Spider-Man Far From Home.
As you walk the streets of Prague you'll notice like every few yards there's an ice cream parlor. That's because the Czech Republic is famous for its doughnut cone ice cream. If you ever visit, pick one up, you can't miss 'em.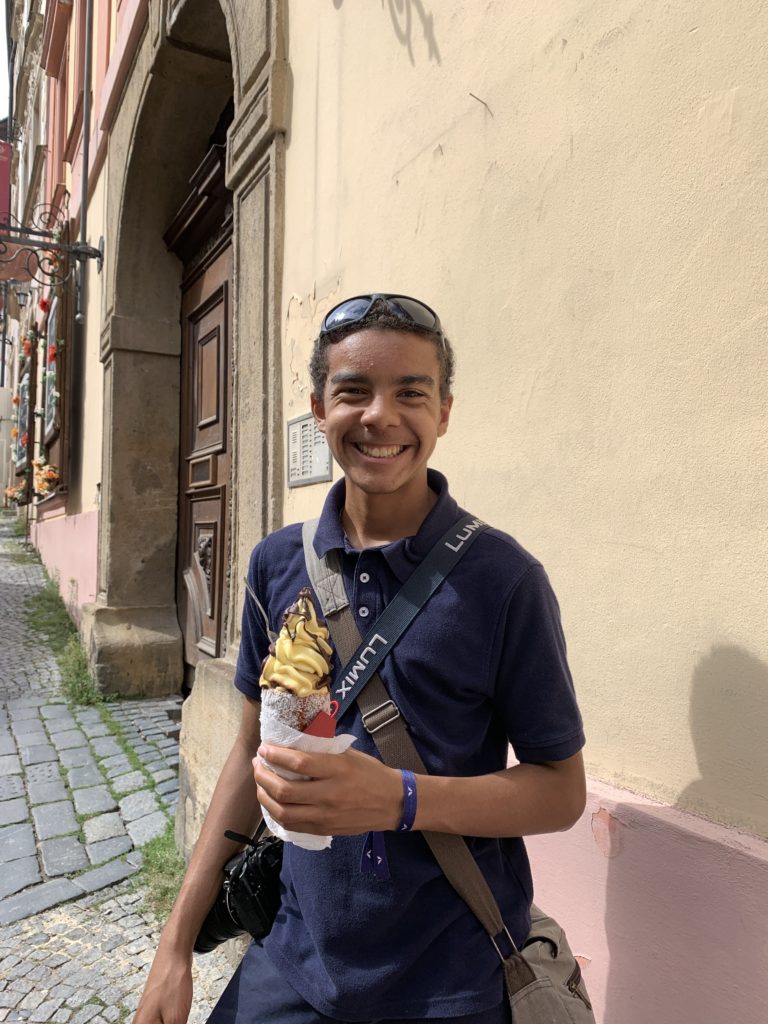 The city of Prague is such an amazing place filled with so much rich history in the hundreds of landmarks. It's seen it all. I would definitely go again. Be sure to check out my LEGO Czech Repu-brick article and stay tuned for more travel posts and blogs.