LEGO Mission Impossible 6 Helicopter Chase
Your Mission, should you choose to accept it… read this article about my LEGO Mission Impossible 6 helicopter chase scene.
After seeing the action packed movie, I was inspired to recreate the epic helicopter chase scene with LEGO's.
The helicopter itself was quite a challenge, everything from the landing gear to the tail. I used techniques I don't normally use which was really fun working with. I did my best to keep all the details from the movie, the hatch doors, cockpit, even the lettering on the tail.
Fun fact, after filming the helicopter chase they had a total of 70 hours of footage which was whittled down to seven and a half minutes.
It was so much fun creating this set from the movie, using new skills and techniques. Stay tuned for more LEGO posts and more. Bye for now.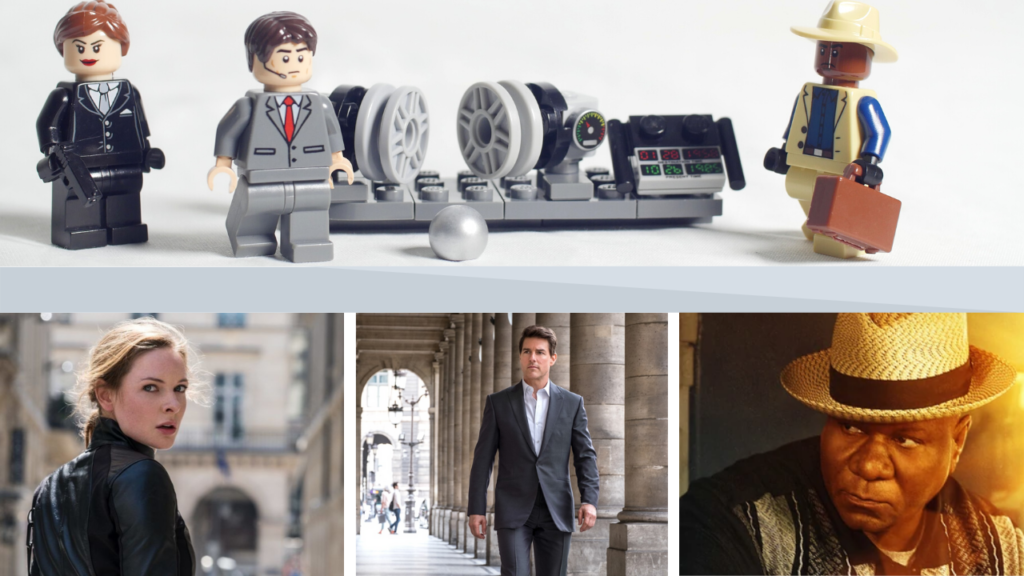 This message will self destruct in 5 seconds… what are you doing?… get out of here!… it's gonna explode!