This is my LEGO Medieval Village creation!
I love building all kinds of different LEGO creations based on plays, movies, famous sites and buildings, really anything that inspires me. But I don't really build big scale models that often. I wanted to make something big. I've visited the LEGO event Brick-Con in Seattle twice and marveled at the incredibly big creations. Castles, cities, ships, battle scenes. The details and scale were just amazing.
So one day I collected all my pieces and began to build, big time. I decided my setting was going to be a medieval port town. It was quite a challenge. I only had a limited supply of 2×2 barrel bricks I planned to use for the stakes that would support the town over the LEGO water. Kind of like the way Venice is built.
I kept at it though and eventually completed the foundations. From there I built the main structure with a local market, dungeon, living room, hotel and pub. Can you guess what the pub's name is? The Pink Plate. The backstory is pretty funny…
When I have a big project like this one I order bricks online. But on the LEGO site they only had pink LEGO plates available. So I thought it'd be fun to name the pub after the plate.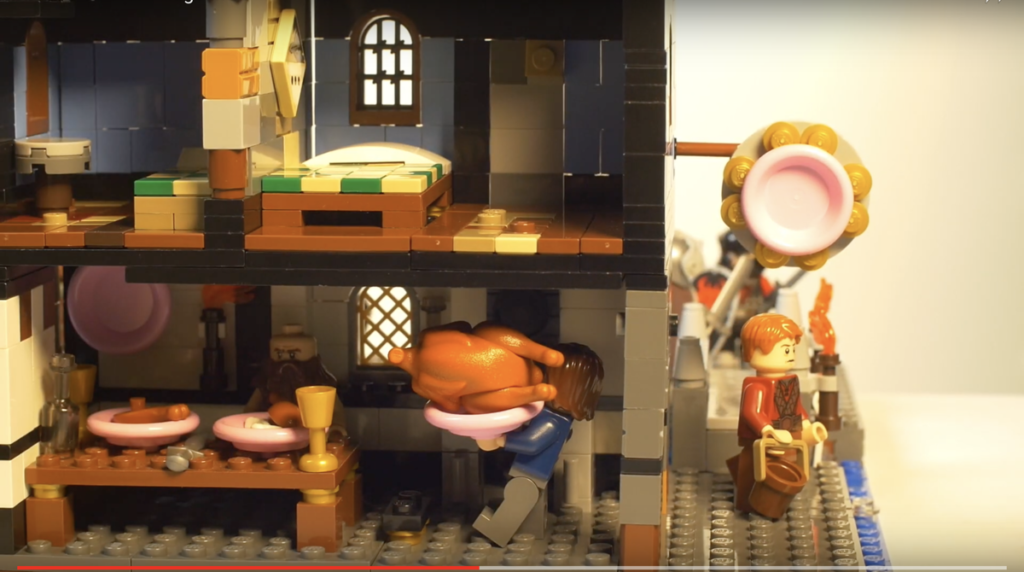 I also wanted to add little scenes. The town is built above the water across from the shore. A group of knights are transporting secret cargo to the town. But an evil knight intercepts them. The knights have an epic fight. Meanwhile a boy who was tying up a rowboat watches the battle in awe. He wishes one day to become a brave, fearsome warrior.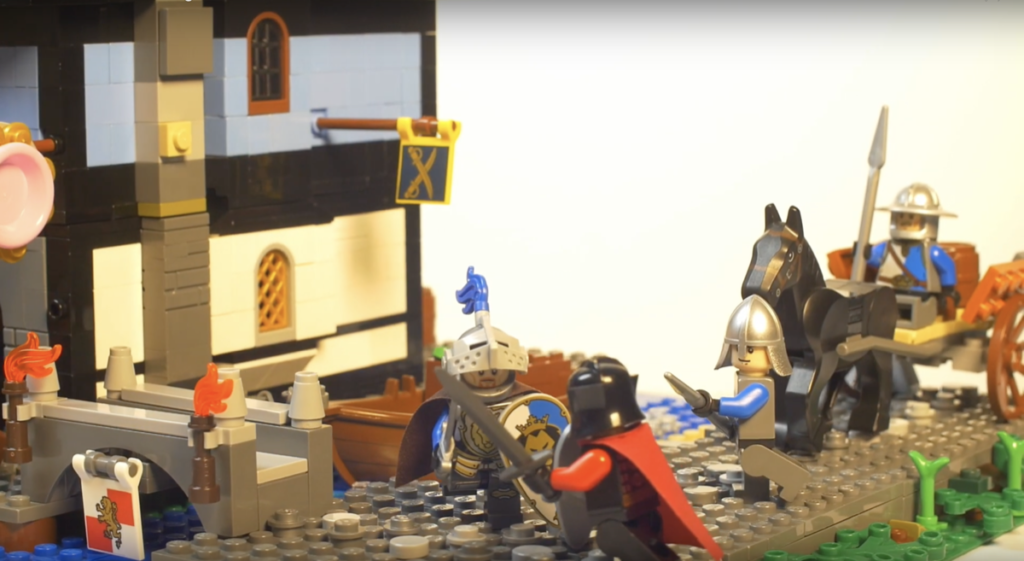 It was great fun building this model at this scale, trying out new building techniques in a way I don't normally do. Stay tuned for more LEGO posts and blogs.