BrickCon, the renowned LEGO exhibition in Seattle Washington is where hundreds of thousands of LEGO fans of all ages come together in community, celebrating the LEGO brick.
LEGO masters from all over the world come to show off their epic master pieces that can just make your jaw drop. It's amazing. I remember the first time I went to BrickCon in 2016 at 11 years old. I love LEGO's and while at BrickCon, I felt like I was in LEGO heaven. All around me there were big and small creations. Cities, castles, movie scenes, statues, space ships, battles… (gotta catch my breath) the whole experience was incredible.
So in 2018 I got the chance to go again before we would set off on our nomadic adventure and this time I brought my camera so I could capture these models. With that footage, I made the video above.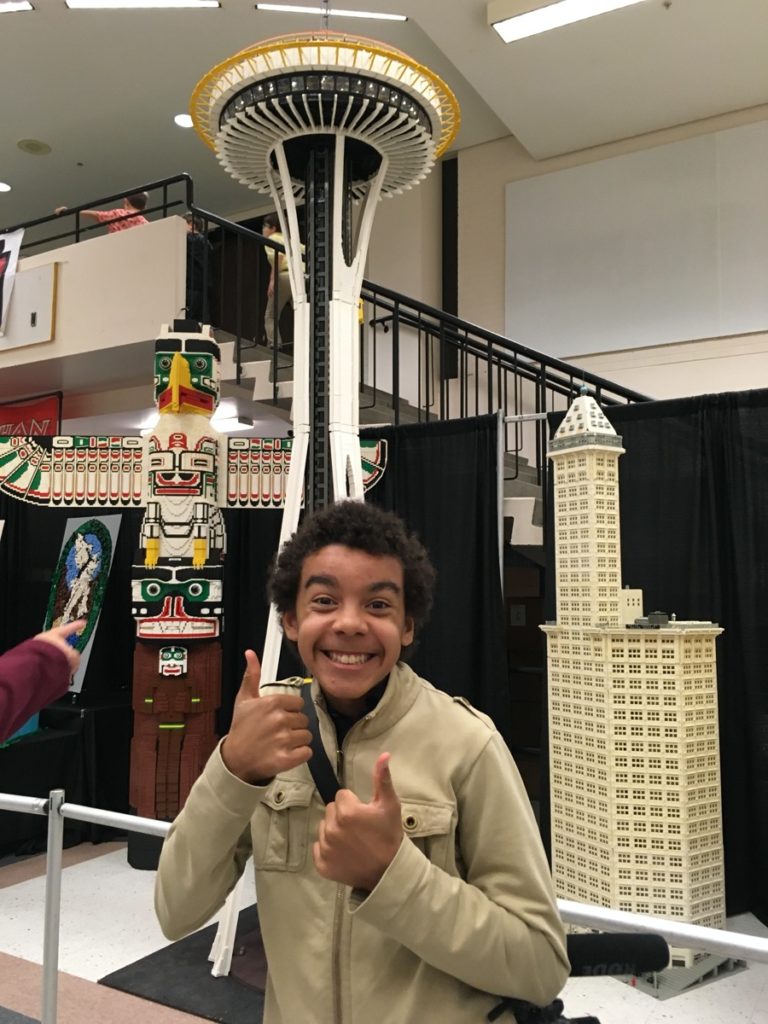 The first BrickCon convention took place in 2002 at the Seattle center and since then, every October builders come to show off their work. Each year has a new theme. 2016 was Madness (Yes, I said Madness) and 2018 was Hidden Worlds.
BrickCon convention actually consists of 2 parts. First the doors are opened to the public to view all the creations but after that only registered AFOL's (Adult Fans Of LEGO) are allowed. During this time theres talks, seminars, games, competitions, you name it. You can watch as the LEGO Mindstorms robots battle it out, or watch the LEGO stop motion BrickFilms. During both sessions you can buy LEGO sets and exclusive pieces at the vendors & shops.
The thousands of models put on display are based on all sorts of topics and themes like Star Wars, The Hobbit, super heroes, World Wars, fantasy, sci fi cities and battles. It was mind blowing. There's so much brick in one place!
In 2018 they had this huge modular city with lots of different buildings and scenes based on the LEGO Ninjago Movie. It spanned an entire table with flying mechs, canals and little easter eggs. Thats the thing about LEGO, no matter which angle you look at it you can spot something new. It looks amazing in the big and small scale.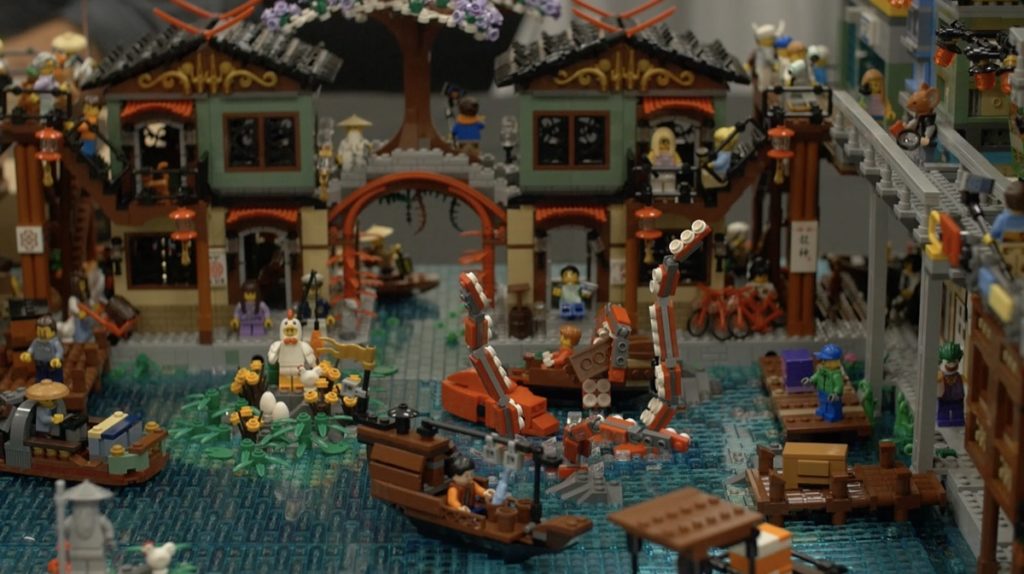 It really shows you that anyone, even adults can play like kids. Cause deep down theres a kid in all of us who just wants to have fun and play. LEGO is a way to express that joy for thousands. Even me.
BrickCon is one of my favorite conventions out there (next to Mindvalley University of course) if you ever get the chance go visit, its such an awesome experience. Stay tuned for more LEGO posts and blogs.